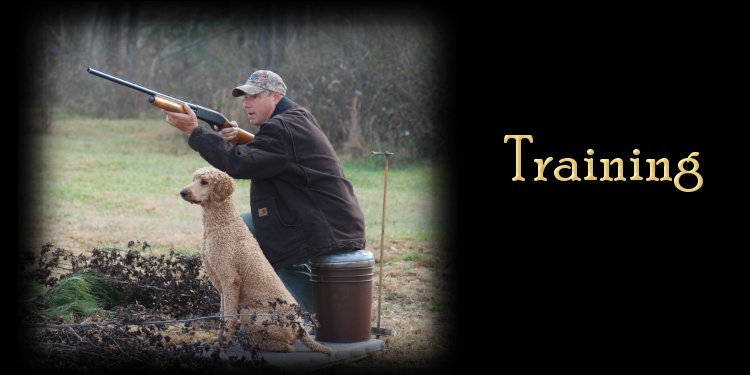 ---
Duck Dynasty Poodle Episode, Season 3 Featuring "Cooper"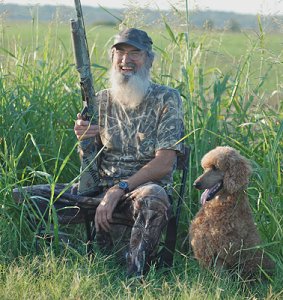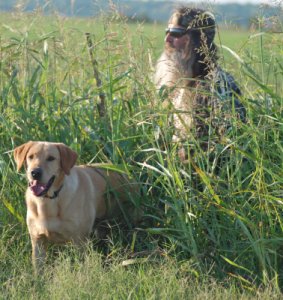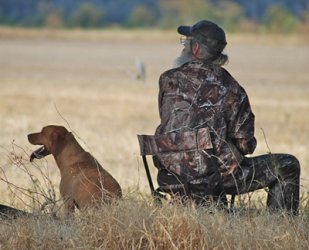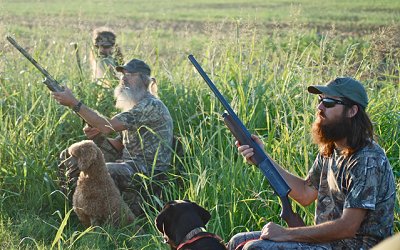 All the retrievers appearing on the season 3 Premier of "Duck Dynasty" episode 26, "Can't Hardly Weight"

were trained by Rich Louter of Louter Creek Retrievers & Gundogs.

The cast included...Labrador Retrievers Ruby, Luke, & JuJu and our very own Standard Poodle Cooper.


TRAINING PROGRAMS


Louter Creek Retrievers Provides Quality Training For All Breeds

Retriever Training For Waterfowl Dogs.
Upland Training For Flushing/Pointing Dogs.
Hunt Test Training. (AKC, UKC, UGA & NAHRA)
Obedience Training For The Family Pet.
Basic Training
Obedience
Force Fetch
E-Collar Conditioning
Land & Water Marks/Retrieves
Introduction to Gunfire
Introduction to Birds
Introduction to Quartering
This program focuses on building a solid foundation
For the beginner pup. This is a 4 - 6 month program,
pups are usually 6-7 months of age.
Some pups may progress at a faster rate than others.
Pup will be ready for their first season of hunting.
Intermediate Training
Continued Obedience
Line/Blind Manners
Steady to Shot/Blind
Multiple Marks/Retrieves
Intro to Handling/Blind Retrieves
Introduction to Concept Marks
This program continues to build on the foundation. More skills
are taught as the pups confidence grows.
Advanced Training Also Available ~
All Dogs Are Treated With The Care And Respect They Deserve.


Louter Creek Hunting Poodles
© Copyright 2007 and beyond All Rights Reserve
No part of the website maybe taken without the express
consent of it's owner or webmaster.
All photographs are copyrighted by the photographers.

Best viewed with IE 5.0 or higher, 800 x 600 resolution