Contact Us
(404) 357-7783 Rich
(404) 217-9705 Angie

Email: redhuntingpoodles@yahoo.com
We will be at the following Hunt Tests in 2011, come join us.

January 8, 9 CBSRC upland Fort Lawn, SC

March 26, 27 Old South HRC Madison, GA
April 2, 3 Atlanta Ret. Moreland, GA
April 22 Poodle Specialty Salisbury, MD

April 30, May 1 CBSRC Sumter, SC

May 7, 8 Music City HRC LaVergne, TN

May 21, 22 Middle TN. ARC LaVergne, TN

May 28, 29 East TN. Ret. Birchwood, TN
www.huntingretrieverclub.org Click on Calendar of Licensed Hunts: For Dates & Addresses.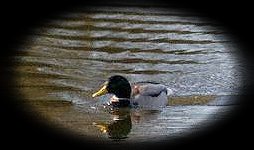 Proud Members of:
Tri-Tronics Influentials Club�. http://www.tritronics.com/ Dealer
Old South Hunting Retriever Club http://oldsouthhrc.org/
Music City Hunting Retriever Club http://www.mchrc.com/
Apricot/Red Poodle Club http://apricotredpoodleclub.com
Louter Creek Hunting Poodles
© Copyright 2007 and beyond All Rights Reserve
No part of the website maybe taken without the express
consent of it's owner or webmaster.
All photographs are copyrighted by the photographers.

Best viewed with IE 5.0 or higher, 800 x 600 resolution